Regular price
Sale price
$49.99 USD
Unit price
per
Sale
Sold out
Thyro-Boost is an alternative to thyroid medication. It is all natural and contains no substances banned by any sports organizations. As we diet our thyroid regulates downward as part of a survival mechanism. Thyro-Boost may keep the thyroid operating at an optimal rate, so that your dieting efforts are rewarded.*
Benefits:
•Daily Energy Support*
•Body Composition Support*
•Metabolism Support*



Our recommendations:
Begin with 1 bottle of Thyro-Boost Essentials at 2 servings per day - If you don't feel it is strong enough - move to Thyro-Boost. These products CAN be taken together for optimal outcome.
If a stronger dosage is still needed, Thyro-Boost+ is available. Formulated to be 4x more potent than Thyro-Boost, it is our strongest alternative to thyroid medication. Please consult with your primary care physician before using.
Note: Thyro-Boost Essentials has been reformulated to a reduced bioactive formula. Meaning it is ideal for a wider range of thyroid support needs. (Cost has been reduced as dosage is adjusted).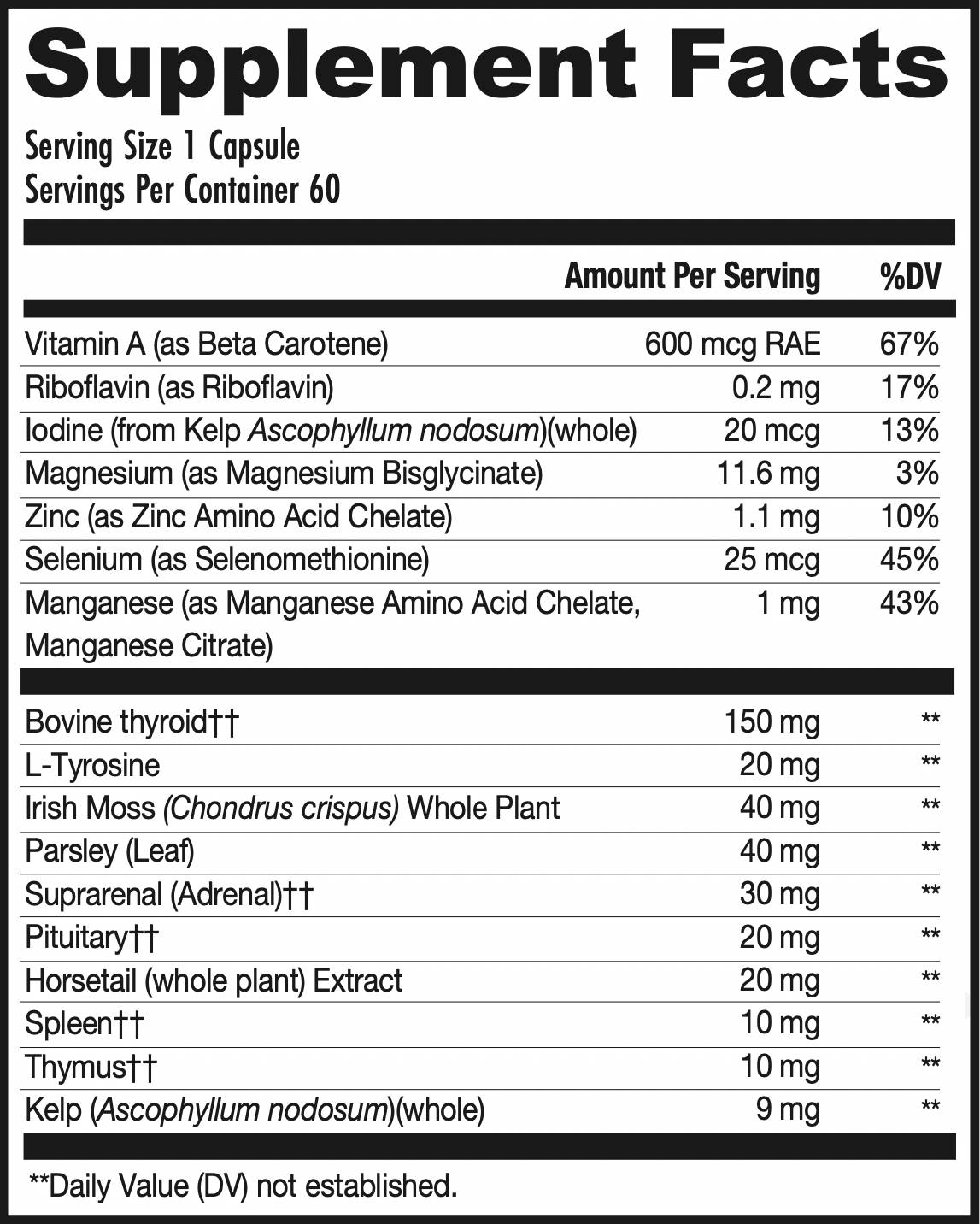 View full details